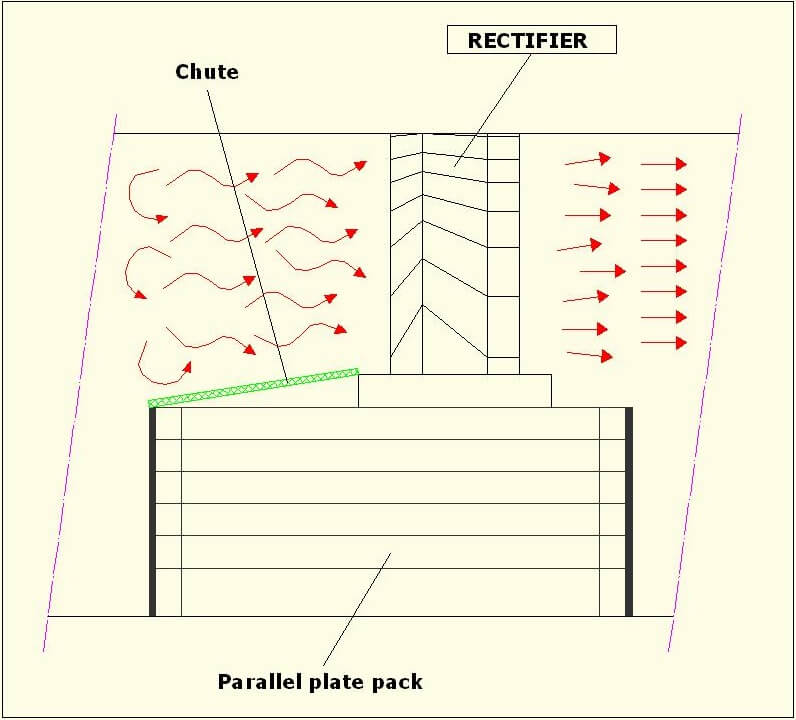 This special kind of vane pack is made with vanes forming large canals to rectify the chaotic gas flow from the inlet.
Passing through the flow rectifier, the gas is calmed and the flow rectified. This allows a proper distribution of the flow at the inlet of the next internals.
It's important to underline that the rectifier is not designed to separate liquid droplets from the gas flow but only to calm the flow.
These elements are usually located over the parallel plates pack to intercept and redirect the gas flow. Usually, a "chute" is placed before the rectifier to intercept the gas and feeding it in the rectifier.